80° Compleanno di Papa Francesco/ 80th Birthday of Pope Francis/ 80° Cumpleaños del Papa Francisco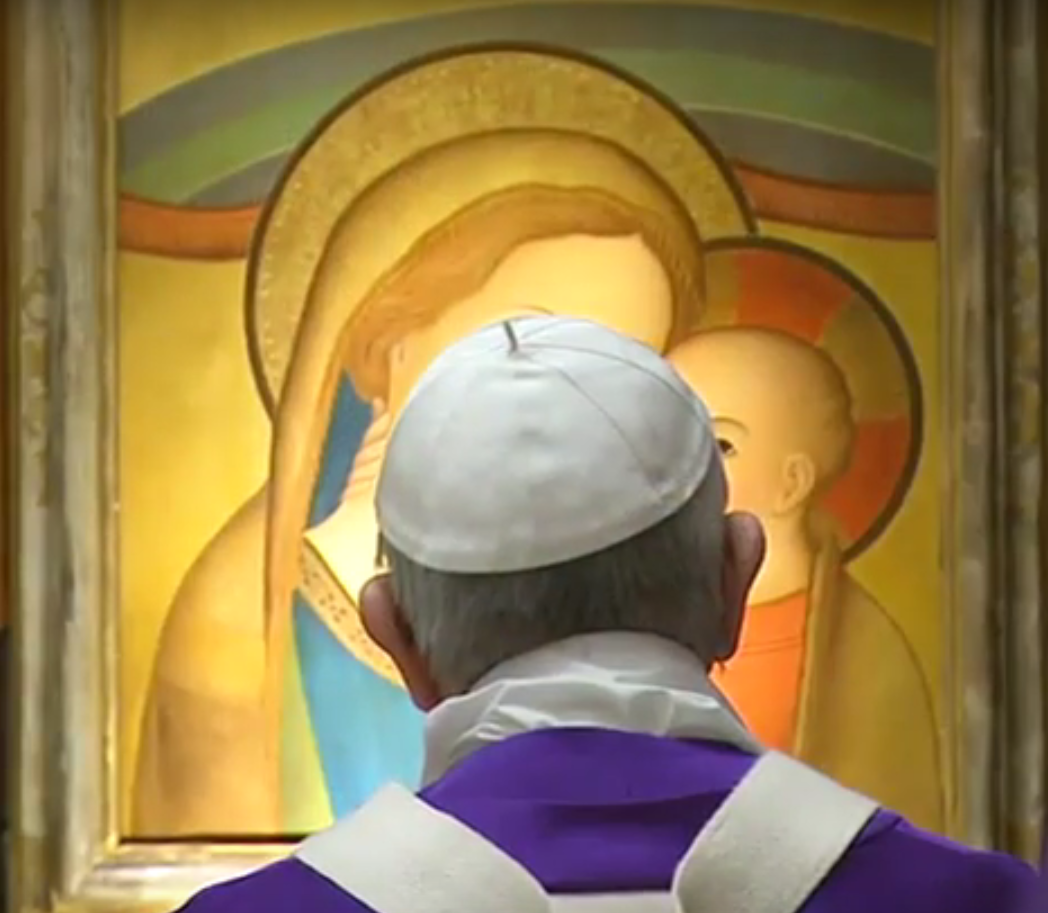 Per la celebrazione del suo 80° compleanno, Papa Francesco ha celebrato la Messa nella Cappella Paolina del Palazzo Apostolico con i cardinale presente a Roma.  Alla fine della Messa il Santo Padre si fermò a pregare davanti ad una immagine della Madonna del Buon Consiglio.
Per vedere il video della Messa,  clicca qui.
For the celebration of his 80th birthday, Pope Francis celebrated Mass in the Pauline Chapel of the Apostolic Palace with the cardinals present in Rome.  At the end of the Mass the Holy Father paused to pray in front of an image of Our Mother of Good Counsel.
To view the video of the Mass,  click here.
Para la celebración de su 80° cumpleaños, el Papa Francisco celebró la Misa en la Capilla Paulina del Palacio Apostólico con los cardenales presentes en Roma. Al final de la Misa el Santo Padre hizo una pausa para orar delante de una imagen de Nuestra Madre del Buen Consejo.
Para ver el video de la misa,  clic aquí.