Covid-19 – Day of Prayer – Giornata di Preghiera - Día de Oración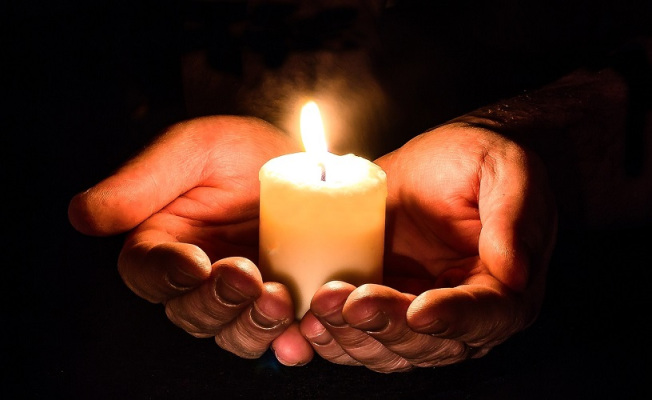 DAY OF PRAYER FOR THE ORDER - DÍA DE ORACIÓN EN LA ORDEN - GIORNATA DI PREGHIERA NELL'ORDINE
20/03/2020
DAY OF PRAYER FOR THE ORDER
Dear brothers and sisters:
In these days of global crisis due to the coronavirus pandemic (COVID-19), our response must be based on four pillars: prayer, prevention, serenity and responsibility.
The Executive Committee of the Augustinian Spirituality Institute invites all members of our Augustinian family to join us in prayer on Friday, March 20. We propose the following outline.
With warm fraternal greetings and thanks to all.
Fr. Luis Marín de San Martín, O.S.A.
President of the Institute of Augustinian Spirituality

DÍA DE ORACIÓN EN LA ORDEN
Queridos hermanos y hermanas:
En estos momentos de crisis mundial debido a la pandemia de coronavirus (COVID-19), nuestra respuesta debe fundamentarse en cuatro pilares: oración, prevención, serenidad y responsabilidad.
El Comité Ejecutivo del Instituto de Espiritualidad Agustiniana invita a todos los agustinos y agustinas a unirnos en oración el próximo día 20 de marzo, viernes. Os enviamos un posible esquema.
Muchas gracias a todos.
Recibid un saludo cordial y fraterno.
P. Luis Marín de San Martín, O.S.A.
Presidente del Instituto de Espiritualidad Agustiniana

GIORNATA DI PREGHIERA NELL'ORDINE
Cari fratelli e sorelle,
in questi momenti di crisi mondiale a causa della pandemia di coronavirus (COVID-19), la nostra risposta deve basarsi su quattro pilastri: preghiera, prevenzione, serenità e responsabilità.
Il Comitato Esecutivo dell'Istituto di Spiritualità Agostiniana invita tutti gli Agostiniani e le Agostiniane a unirsi in preghiera venerdì 20 marzo p.v. Inviamo un possibile schema.
Grazie mille a tutti.
Vi giunga un saluto cordiale e fraterno.
P. Luis Marín de San Martín, O.S.A.
Presidente dell'Istituto di Spiritualità Agostiniana